Pam Bélorgey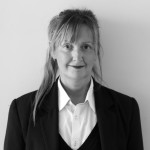 Pam Bélorgey arrived in Paris thanks to finding the "amour" of a Frenchman. Feeling at home in the 6eme where she first stayed, it continues to hold a special place in Pam's list of Paris favourites.
Having managed overy large rental portfolios for 12 years both in commercial leasing, holiday lets and residential rentals, Pam now works in VINGT's Asset Management.
When not being kept busy with VINGT Paris work, she is inspired by photography, art & architecture, exploring new countries and finding out the history of that particular place.
Favourite local bar?
Bar La Vue at the Hyatt in Paris has the most amazing view. I go there at least three times a year for a little luxury indulgence and to take in the most incredible, breathtaking view of Paris.
Favourite local cafe/restaurant?
I love the Art Nouveau restaurants to take in the beautiful décor like Le Petit Zinc and Le Grand Cafe Capucines.
Local indulgence?
Crepes with Nutella.
Guilty pleasure?
Crepes with Nutella !!
The best thing about your quartier?
I live South of Paris so I have the luxury of a front and backyard with terraces and gardens to grow fruits, vegetables and herbs.
Save