Will Gregory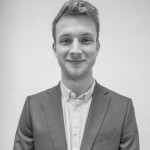 Will Gregory visited Paris many times as a tourist for the museums and history before moving to Paris as his girlfriend is from the city.
Republique and Oberkampf, bordering the 11th and 3rd arrondissements are his favourite spots in town because of the lively and authentic bars and cafes.
Having previously worked in real estate in London, Will is now part of VINGT's sales team. When not finding satisfaction in assisting a client in achieving their Parisian dream from day one until they move in and beyond, Will keeps busy by the endless amount of exhibitions, galleries, museums, bars and restaurants in the city!
Favourite local bar?
Red House in Bastille.
Favourite local cafe/restaurant?
Le Verre Siffleur.
Local indulgence?
Red wine!
Guilty pleasure?
Joe Dassin.
The best thing about your quartier?
Local food markets and green spaces!
Save