Renovation and Interior Design Process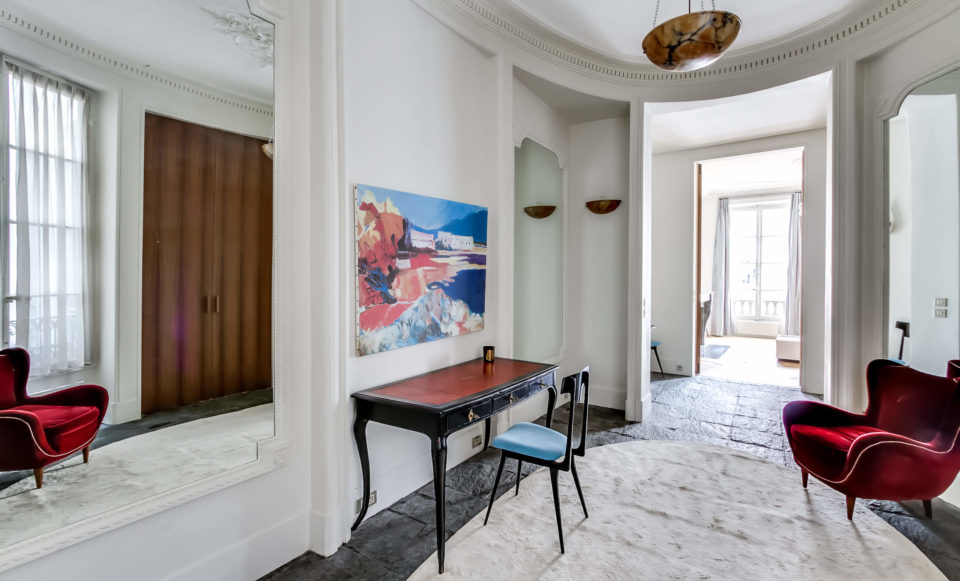 Don't expect to find a property in Paris or anywhere in France that doesn't need some renovation. French owners tend to live in a house or apartment many years without having done much to keep it up to date, and buildings can easily be at least one century old, if not several.
In most cases, renovating your new property purchase is the best solution, because you can renovate and decorate just exactly as you like. This means, that if your purchase is an investment for rental, you can build in the amenities a well-occupied rental requires.
If you are not physically present to manage the project yourself, than a local supervisor would be absolutely necessary to move the project along.
Project Management Options
We recommend the use of a VINGT Paris project manager who can supervise, coordinate, choose suppliers and artisans, analyze and negotiate the estimates, assist in the final financial aspects plus manage a relationship with an architect and/or interior designer.
We realise that our clients will have different levels of project management requirements regarding property renovation, repair and decoration. Please contact us to discuss your exact requirements, but here are some common options:
Option 1: Renovation.
The project manager oversees the entire renovation, from the initial visit right through to project completion.
Prior to the works phase, we can suggest architects and interior designers to design your interior according to you wishes and needs.
Option 2: Refurbishing
Decoration aspects, design, shopping for apartment fixtures and fittings, either with or without the client present. Depending on your requirements this may include visits to flea markets, high end department stores, independent furniture boutiques and specialist shops.
Option 3: Maintenance/Alterations
We offer services tailored to your specific requirements. These may include:
Purchase of appropriate furniture, fixtures and fittings
Repairs necessary for the proper functioning/rental of the apartment
Repair of damages that have occurred over time, wear & tear
Repair of damages that have occurred due to external factors (water damage etc.)
Purchase of replacement items
Organisation of a thorough deep clean
Organising payments required for outside sources: for example, plumber, electrician, waste removal
How the Process Works
We will visit your property for a maximum of two hours, in order to take photographs and gather information to provide a preliminary study.


There will be a fixed fee for this service, which is determined after our first meeting with the client and in advance of the preliminary study taking place.

You will then be provided with a concise but comprehensive property/project assessment and an outline of approximate costs, timeline and a rental evaluation if required.
The next stage involves obtaining quotes from carefully selected building firms, tradespeople and architects if necessary. We have contacts with many contractors, and can negotiate the best possible price on your behalf.
There are likely to be further on-site visits required by professionals in advance of the work taking place, in order to assess the technical aspects of the renovation required. This may include the creation of floor plans, application for building permits, authorisations from local authorities and removal of any waste prior to the work commencing.
Once these visits have been completed, there will be greater accuracy about project costs and deadlines. When these details have been approved, work can begin.
VINGT Paris will provide weekly updates via email during the entire works process.