Musée des Arts Décoratifs
Posted on January 4, 2017 by Tiffany Tang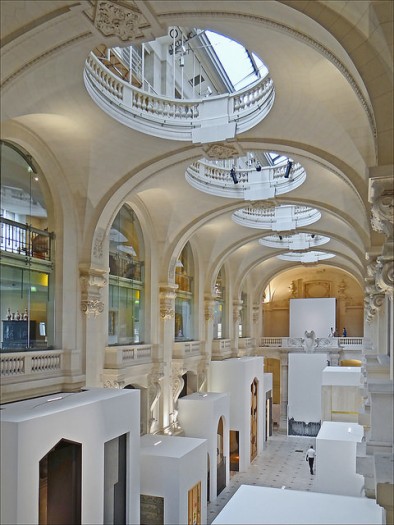 Text: Tiffany Tang
Image: Jean-Pierre Dalbéra
Situated in the Louvre's 19th-century Rohan and Marsan wings is the Musée des Arts Décoratifs, a museum of decorative art and design that houses over 150,000 objects, showcasing collections of antiquities and modern designs from the Middle Ages to the present day. The collections encompass a vast diversity of decorative objects including furniture, tableware, carpets, stained glass, wallpaper and porcelain. This diversity is a testament to the quintessence of the French art of living from the ancient times, as well as sophistication in craftsmanship and creativity.

The Musée des Arts Decoratifs is managed by Les Arts Décoratifs, formerly known as the Union Centrale des Arts Décoratifs (UCAD), a private organization started in 1882 at the time of the Universal Exhibitions when a group of collectors gathered together with the common goal in promoting applied arts and developing the bond between industry and culture, design and production. Today, Les Arts Décoratifs continued with the aims originally set down and endeavors to safeguard collections, promoting culture, art education and professional training. Besides the Musée des Arts Decoratifs, the organization also manages the Musée Nissim Camondo at Hôtel Camondo (63, Rue de Monceau) and the Ecole Camondo, a school of design and interior architecture (266 Boulevard Raspail).
Apart from the main exhibition halls, the Musée des Arts Decoratifs also feature the Musée de la Mode et du Textile and several themed galleries, such as la galerie Jean Dubuffet and la galerie des bijoux.
Musée des Arts Décoratifs
107 Rue de Rivoli, 1st
Ph: 01 44 55 57 50
Hours: Tues – Sun, 11am – 6pm, late openings on Thursdays until 9 pm.
Metro: Tuileries / Palais Royal – Musée du Louvre (1 & 7)