Micro-quartier profile: Clignancourt-Jules Joffrin
Posted on February 22, 2015 by Jill Pope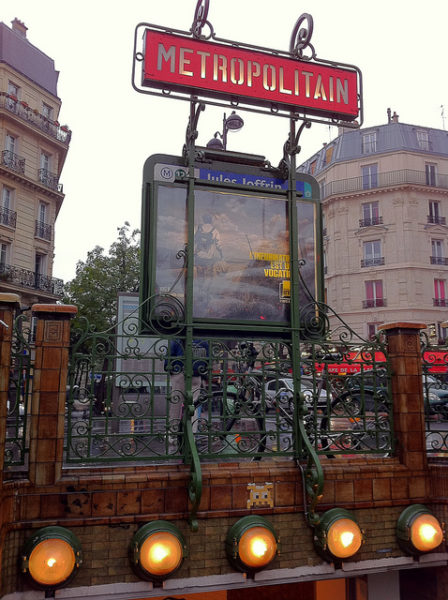 Words: Jill Pope
Image: Aurélien Michaud
There's more to the 18th arrondissement than Montmartre and Pigalle! Head north from Sacre Coeur and discover the other side of the 'butte' – neighbourhoods like Clignancourt Jules Joffrin, huddled around metro stations Jules Joffrin, Lamarck-Caulaincourt and Marcadet-Poissoniers. In the 15th century, this part of the 18th arrondissement (which at the time was still part of the village of Clignancourt, outside of Paris) was a rural escape for rich landowners sick of the hustle and bustle of city life. Perched on the northern edge of Paris's 18th arrondissement, just behind Montmartre hill, the village remained isolated until the 19th century, when Baron Haussmann's city-wide urban development plan (under the auspices of Napoleon III) annexed the cluster of hamlets on the outskirts of the city to Paris proper, which was in the process of being re-distributed into the 20 arrondissements that it still has today.
Part of this redevelopment included constructing a town hall for the newly christened 18th arrondissement, which is still the current mairie, situated smack-bang on Jules Joffrin metro. The neighbourhood, once a peaceful sanctuary where wealthy Parisians came for a 'tree change', owes its humble beginnings to a miraculous myth that circulated from the 3rd century about three saints (one being Saint Denis, whose eponymous quartier can be found not too far away), who were executed on Montmartre hill for trying to spread Christianity amongst the still pagan Gaullish population. The story has it that the three executed saints managed to revive themselves, taking their decapitated heads and marched all the way to Saint Denis. According to the legend where they were buried, wheat immediately began to sprout and this legend became a tourist attraction for people making the pilgrimage down the road the saints would have walked down (now rue Mont Cenis).
These days Jules Joffrin might be well and truly part of central Paris, but it has kept some of its country vibe. Although Pigalle, Abesses and Montmartre are just around the corner, the quartier feels laid-back and less hectic than its near neighbours, and is filled with a mix of older and younger residents who are proud of their local 'hood. Still centrally located, Montmartre, Abbesses and Pigalle are just around the corner, but you don't even have to leave your quartier to find some great addresses. The area also houses an astonishing mix of architectural gems, from the 15th century tower at the corner of rue Marcadet and rue Mont Cenis, to exemplars of the 19th and 20th century, including buildings from the art deco, art nouveau and modernist periods.
Next time you're in the 18th don't stop at Pigalle – climb the hill and see what's on the other side.