New Paris Rent Control Measures Bring Uncertainty To Paris Property Market
Posted on April 2, 2015 by Anita Barker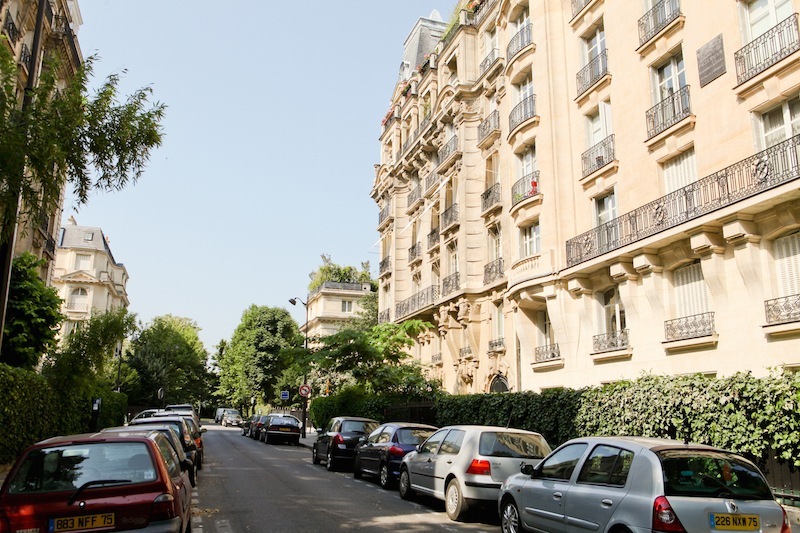 The French government is set to finalise amends to the controversial ALUR Housing Act, by the new French Housing Minister, Sylvia Pinel. Originally proposed by former Housing Minister Cecile Duflot, the ALUR Act's aim is to regulate the rental values of properties, protect homeowners and tenants, and allow an increased supply of suitable housing.
The ALUR Housing Act will apply in large cities (more than 200,000 residents), 
however, it is currently only expected to affect Paris as mayors of each city have the authority decide whether to apply the new law, with Anne Hidalgo, current Mayor of Paris, the only mayor to state her support to the act to date.
The features of the act that will affect the Paris property market include:
In dense areas prefects will set each year by decree a reference median rent – Rent values cannot be higher than 20% of the set median rent
An outstanding rent supplement can be added to the basic rent for homes that are well furnished, well located and provide 'comfortable' living space
The act fixes a baseline rental value, 30% below the reference median rent rate; this will allow property owners to raise their rents if they are currently lower than the baseline rent rate
Agency fees will be regulated:
o   The majority of agency fees to be paid by the owner of the property, with no caps set
o   A cap on fees to be paid by the tenant to the property agents to the equivalent of €15 m2 of the property
o   Additional fees outside of the annual management fee cannot be charged for services that are defined by decree
Periods of notice to be reduced to one month for tenants of furnished properties
An increased regulation on short term lets, with a cumulative period of four months allowed for the short term rental of property, if it is the owners principal residence
Property owners would not be permitted to place a property on the market with more than one property agent
Susie Hollands, expert in the Paris property market and Founder of Leading Paris Property Agents Vingt Paris, commented: "Of course we are still waiting to see the final amends to the act, however, we're advising our clients to expect the full amends to the act and plan for capped rents on all properties, both furnished and unfurnished.
Once the area rent values are defined we will evaluate all of the properties we manage and set the rents in line with the law. Generally, an investment in Paris is a lifestyle decision for people that want to spend time here, so will not be perturbed by these changes in legislation, instead it is our job to find the best possible solution for our clients."
Despite a slight upturn in property prices, increasing by 0.3% in Q4 2014, the Paris property market saw a decline across 2014, with overall property prices decreasing by 2.8%.  However, entering Q1 2015, the Paris market has seen a plethora of activity despite changes in the Eurozone, with Susie advising that now is the time to invest in Paris.
She stated: "The Paris market slowed over the past two years following the 2012 elections, however, it has proved resilient and we're seeing growth in sales numbers and enquiries. I'm always advising buyers that Paris is the place to invest in now as it will mirror the turn-around we have seen in the London property market, following the 2008 crash.
"These changes in rent control will inevitably put off some would-be buyers as there is now a lot of red tape and restrictions, however, those committed to investments in France will continue to do so. We understand and value the need for housing for all, especially in one of the biggest cities in the world, but people come to us to take the pressure off buying or renting a home in a sometimes over-complicated market, it is our job to assess every angle available to those wanting to invest or live in the French capital."
One of the most controversial aspects of the ALUR Housing Act is the proposed change to short term rental law. Cecile Duflot highlighted a stronger regulation on short term lets was vital in ensuring more properties are available for French people. It is a growing concern in France that some homes are only being used for short term lets in the holiday season and then left empty in the autumn and winter months.
Susie commented: "Whilst the short terms let market is used by property owners that are happy to invest in a home and then rent it during the peak holiday seasons to tourists, the majority of owners are just responding to a legitimate demand, renting out homes to secondments, short-stay visitors and students for a number of months. This part of the act is being strongly challenged and there are a number of pressure groups opposing the regulation of short term lets."
Commenting further, Susie said: "We welcome that the new law will bring better regulation into the industry and hopefully put a stop to amateurs setting up off-the-cuff businesses that are giving are giving the profession a bad name, We work tirelessly to deliver the best service for our clients in an honest way, so eradicating the cowboys can only be a good thing for the industry and the market."
With offices in a prime Paris location, VINGT Paris is the local property agent of Paris, possessing astute local knowledge of each arrondissement, with the team able to provide a personally tailored service for all clients. For further information, contact VINGT Paris on +33 (0)6 17 40 82 04 or email [email protected].
For further press information please contact Lawrie Cornish:
Adam Foster                         E [email protected] / T +44 (0)20 7935 4084
Chanel Patterson                 E [email protected] / T +44 (0)20  7935 4084
Notes to editors:
VINGT Paris is a full service real estate agency, offering the selling and management of property in Paris. Working with clients from all over the world, including; the UK, USA, Australia, Brazil, Russia and the Middle East, VINGT Paris specialise in finding international clients their perfect Paris home.
Covering all types of properties, including; studios, apartments and houses in all 20 arrondissements of Paris, VINGT Paris have intimate knowledge of Paris combined with a vast experience of the French real estate market, making them the ideal partner for international buyers looking to move to Paris.
Save
Save