Daniela Busarello
Posted on May 27, 2014 by Catherine Bennett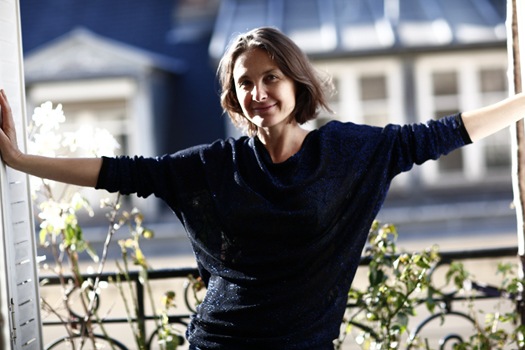 Words: Catherine Bennett
Images: Ana Clara Garmendia and Daniela Busarello
Paris is a mecca for creative types. Aspiring artists making the pilgrimage to Paris has become a bit of a cliché. They come to get lost in its winding streets, to sit at pavement cafes and, in short, wait for the history of the city to work its magic on them as it has done for so many others.
But there is another kind of artist. The kind who doesn't need to come to Paris to seek success because they already have it. Daniela Busarello, architect and designer, is that kind of artist.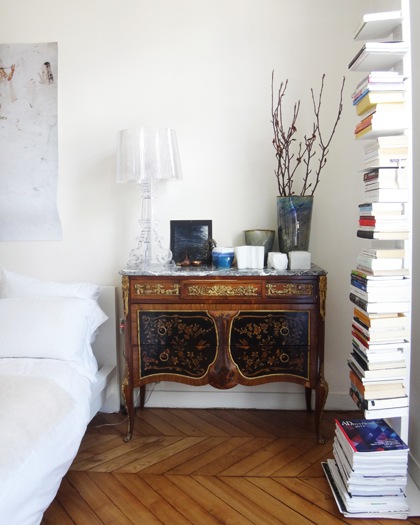 Busarello moved to Paris in 2007 from her native Brazil, to study Modern Art at the École du Louvre. But this was just an excuse, she confided, because she had been so "responsible" all of her life. That responsibility came with recognition and reward: she received first prize for her student work at three universities, three years in a row. She continued to win numerous awards in her professional life,(including the national prize for her own home) and became a teacher of architecture – all of this by the age of thirty.
Even after winning the Revista Espaço D prize in Brazil, she was willing to leave her success and her name behind for a life in France. The idea had been on the backburner for years but it began long before that. Her godmother lived in France when Busarello was a little girl, and she would receive gifts posted from Fontainebleau or Paris. Brazil was closed to foreign imports in the '70s and '80s, and Busarello remembered, her eyes lit up, that it was "like maaaagic" – the word drawn out for emphasis, accompanied by a flamboyant gesture – every time she opened up her parcel of French life. Her occasional theatrics might suggest that life in Italy would have suited her better – particularly owing to the fact that she has dual citizenship between Italy and Brazil. Yet she chose France for its "savoir-vivre", and remarked that France is a lot calmer than either of her native countries. For her Italy is the perfect holiday destination – but returning to Paris always brings a little shiver of a feeling: I'm home.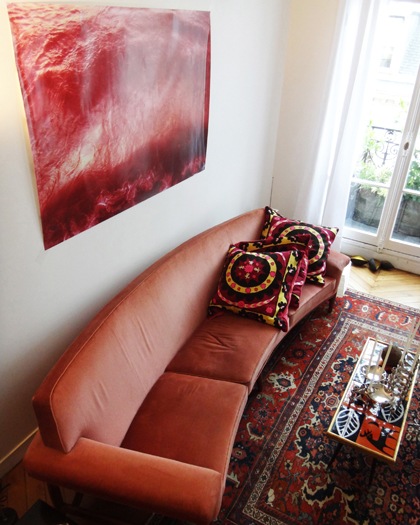 With the foundations of a career firmly begun in Brazil, how was she able to establish herself in Europe? Her first job was with Cassina, a design showroom in Paris. She was given a chance by the director: 'If I like it, I'll make it; if I don't, I won't.' He gave her a brief, and stipulated what she should not do. Of course, she ended up presenting the exact idea she was told not to pursue. "I thought to myself, why doesn't he want this? He obviously doesn't see what I see", Busarello remembered. When she showed him her finished design, to her delight he immediately took it. "I like to surprise people, and to surprise myself", she said simply.
French life wasn't always easy. Busarello spoke frankly of the advantage of being Brazilian – she is seen as exotic. But she found the business culture in France to be relatively close-minded, and it was challenging to adapt to a particularly French way of doing business. "People are quite Cartesian here", she mused. "Sometimes I don't have a justification or a rationale [for my ideas], I just feel it – but you then have to find justifications later. It's kind of ridiculous."
Busarello travels regularly, wherever she can: India, Germany, Thailand, London, Spain, Budapest. She travels to open her eyes to the architecture and design of other cultures, but also, she said, "to learn how people live… Everything is life and everything is inspiration".While travelling, she constantly draws and takes photographs, and this process led to one of her most unique projects. On holiday in Venice, she took a picture of the lagoon with its myriad shades of deep blue. The colours in the photograph have been used for a 3D design project entitled 'Mose', a handmade vase made with blown glass. Explaining the name, she described "the water is a movement, but also a kind of embrace. Mose[s] opened up the sea, but I closed it into a circle again". She was very excited when she described the manufacturing process. Each vase is unique and signed and numbered, and Busarello travels to Murano to oversee the production. "It's amazing to see a ball of fire that after an hour of work […] becomes your vase, your design. And it's like watching fire become water. It's… it's a lot of emotion, every time that I go there and I work with them".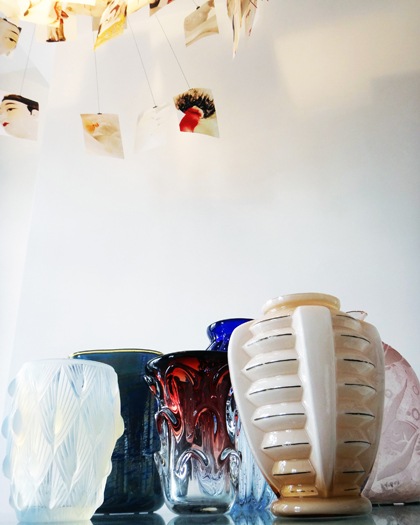 Busarello's style is distinctively contemporary and geometrical, accented with bursts of colour and a creative use of texture. "I like materials that get used and scratched", she said. "I like marble in the kitchen. I like rugs that can get worn. I make a space that gets old with you". Paris is home to some of her favourite work: the Centre Georges Pompidou by Renzo Piano, the Musée de quai Branly by Jean Nouvel and Oscar Niemeyer's Communist Party headquarters. "Some architects in Paris are very concerned about new ways of building," Busarello noted. "With natural materials – not in a hippy and ecological way, but in the sense of the right way to build something, with the proper technology".
Since her arrival in France seven years ago, Busarello has somewhat left architecture behind. She now focuses primarily on design, and is working furiously on a project for the Jardin d'Acclimatation in the Bois de Boulogne. Every year, the park has an exhibit on a different country, and this year is Brazil – hence Busarello's involvement. She is the lead planner for the entire spectacle and the description of her responsibilities left me feeling exhausted, despite her evident passion for the project.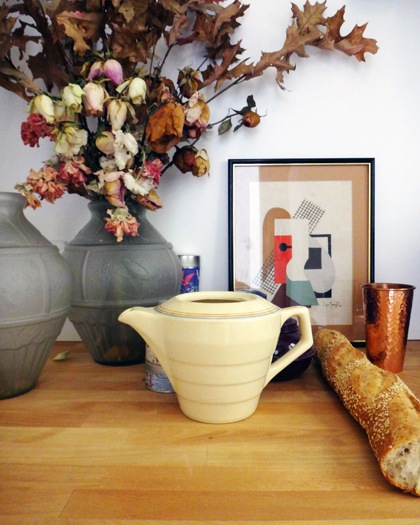 When faced with the question of how she defines herself –an architect, first and foremost, or a designer? – she replied, "I'm a creator". But even she felt dissatisfied with this vague and, I couldn't help but think, pompous answer, until she wavered, "but I'm not" – more firmly asserting "I am an architect".
Although happily settled in Paris, Busarello is open to the idea of moving elsewhere. She said matter-of-factly, "I don't know where life will take me. I will go, because of course it will be something good. I do think that all changes – sometimes you don't understand when it happens – but all changes are for the better".
"Always?"
"Always. It's part of your own story".