Florian Bochard
Posted on October 16, 2012 by Susie Kahlich
Text: Susie Kahlich
Images: Céline Cruz
Shoes. There is a preponderance of shoes and shoe-related objets in Atelier FB.  There are a pair of lamps made from shoe lasts, a painting that is in fact an X-ray of a shoe, and a pair of beautiful, lovingly-worn caramel leather derbies sitting atop a storage shelf.  And of course, the shoes currently being worn by the elegant and energetic Florian Bochard – he of the F and the B in Atelier FB.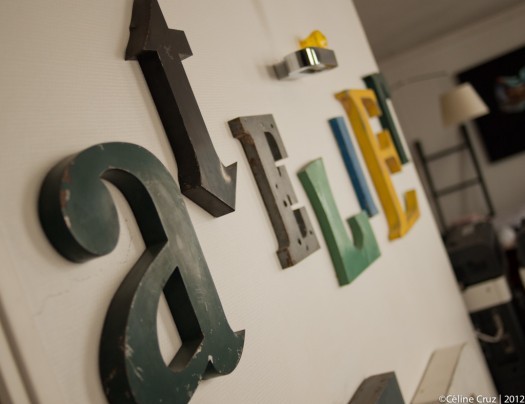 «I am a shoe addict,» he impishly grins.  «A shopaholic and a shoe addict.  But my passion is not shared at home, so I get to indulge it here.»  If you think about it, a love for shoes makes a lot of sense for a man like Florian: a well-made shoe is a perfect marriage between architecture and interior design; Florian is a classically trained architect who specializes in interiors.  (And a poorly made shoe is much like a certain insidious form-over-function home furnishings store that Florian refuses to name, but that «starts with I and ends with a kea».)
Home is a 10 minute walk from here, and is where Florian lives with his wife and their two children, the youngest of which started «real» school this year: «It was really intense with lots of emotion.  The dad—let's say: me—had very red and wet eyes.»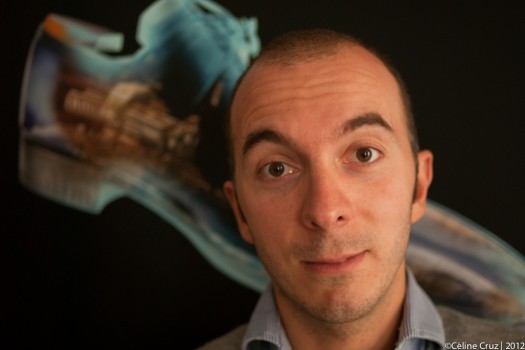 Here, however, is the Sentier, the quartier that is home to the Paris garment district and a few holdovers from the sex industry that has also traditionally thrived in this part of the 2e arrondissement.  Although quickly giving way to gentrification, the area is still a bit rougher, a bit more raw than the trendier southern part of the 2e.  "It's better than Montorgueil," says Florian.  "I had an office in Madeleine (8e arrondissement), but when the lease was up I wanted to move closer to where I live.  I found this place online, and when I moved in the floors were covered in blue linoleum.  The first thing we did was put down wood floors – we wanted it to feel like home.  After all, we spend eight to ten hours a day here.»  And so Florian and his partners installed a dining table for a conference table, created an open work space, and fitted out the kitchen.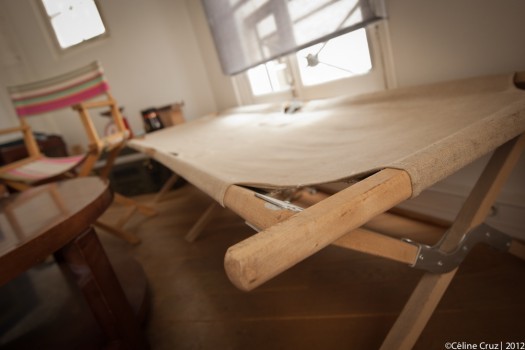 The 85 square meter space brims with work materials, art and design books, and inspiration.  Interns are encouraged to re-design the space as a home; everyone gets a turn at deciding what piece of art gets to be featured in the glass vitrine, a leftover from an installation (and currently home to Florian's prized Che Guevera humidor). It is participatory, multi-functional, filled with things both useful and decorative, items from the past or for the future, things acquired and things dragged from apartment – his wife's paintings, his wine collection, his cigars.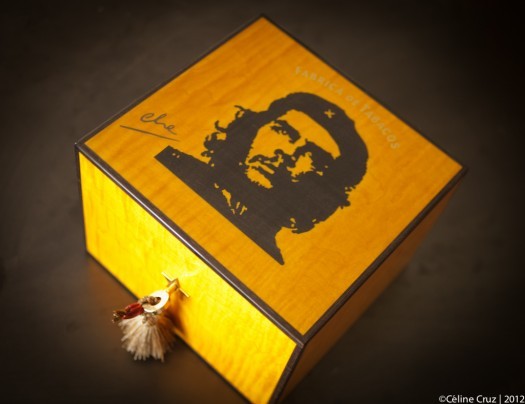 Of course, the kitchen is his favorite part of the atelier.  In the kitchen «you can do everything forbidden in the office: eat, smoke, drink,» he says, pouring a glass of wine.  «We spend at least one hour a day together here.  Tonight we're having tarte au saumon.  Wanna try some?  It's really good – I brought it from home.»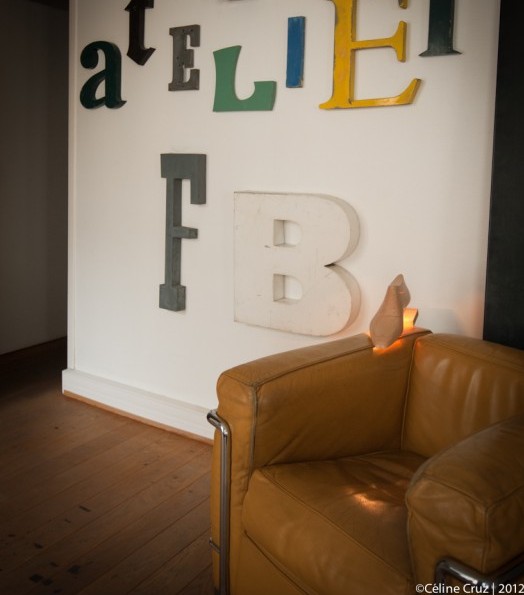 Home.  Florian talks a lot about home.  Home is home.  The atelier is home .  Sentier is home.  Paris is home.  Born near Fôret Fontainebleau, Florian and his family moved to Paris when he was 14, where they lived just off the Champs de Mars.  As a teenager, he went to Lycée Henry IV and later was enrolled in l'Ecole Supérieur des Beaux-Arts, and graduated with a Bachelor of Architecture (B.Arch.) at Ecole d'Architecture de Paris-Val-de-Seine in 2005.  Influenced by Le Corbusier and the gang, as well as the contemporary Renzo Piano, he loves the clean and sober lines, the integration of architecture and environment. Like the elegantly spare Bruno Romeda sculpture that sits quietly by the windows: «I love the emptiness, the fragility of the copper.»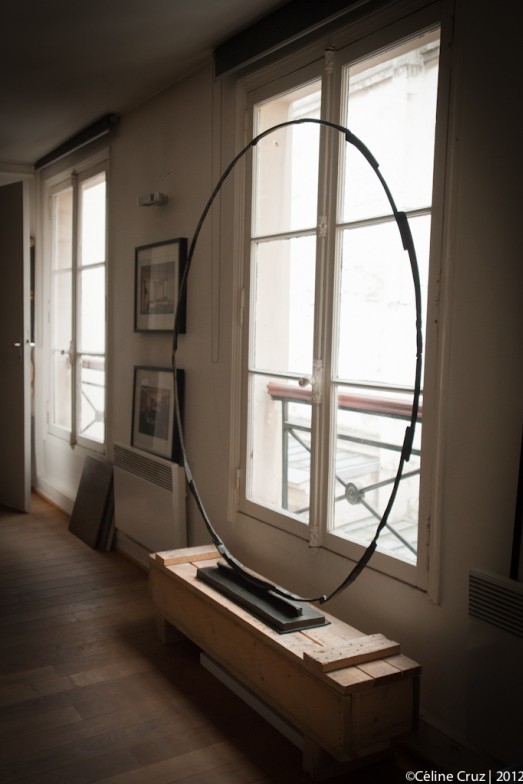 Although he preserves the Parisian habit of apostrophizing words (bon app' for bon appetit; p'tit dej' for petite déjeuner) in his speech, he refined his English over the course of a year studying and working in Brisbane, Australia. «I finally went to the famous Opera House, and inside I was in tears.  It was so ugly.»  At that time, the concert halls and reception had not been updated since the building's completion in 1973: outdated color schemes, inappropriate proscenium curtains, and poor lighting counteracted the building's graceful exterior (the House's original architect, Jørn Utzon, was engaged in 1999 to begin updates and refurbishments that have been on-going since the early '00's).  «Some architects just can't do interiors. I don't know what reputation Frank Lloyd Wright had as a person, but Le Corbusier was kind of an asshole.  He had to control everything, including the interior design, even if he wasn't always good at it.  But it's enough to be an accomplished architect!»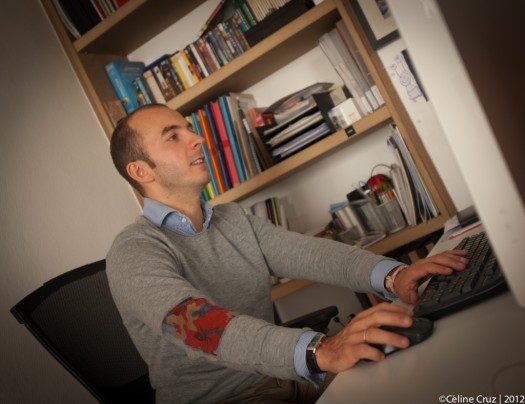 Mischief dances constantly in Florian's eyes, but his words are sincere and compassionate.  It is this mixture of playfulness and kindness that has attracted television producers to Florian for an interior design reality show to be aired on French television.  Contestants decorate a room based on a theme and within a strict budget, something Florian understands well… and thrives on in his own practice. «The more framed you are, the more creative you can be.  You really have to be imaginative within those limits.»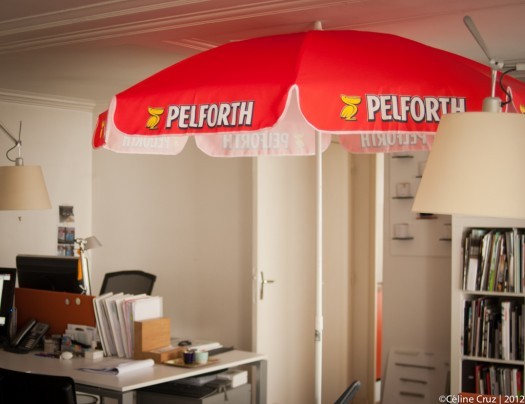 Currently in development, Florian is engaged as the resident pro, casting his discerning eye on the progress and final product of contestants' efforts.  «I wanted to be like Gordon Ramsey and scream at people,» he says (he was cultivating Can you burn it? as a catchphrase), «but the producers said no.»  It's hard to picture Florian as the red-faced, bellowing Ramsey.  He's more like a bouncy Tim Gunn. «How do you tell someone their collection of 5000 penguins isn't just a design element?»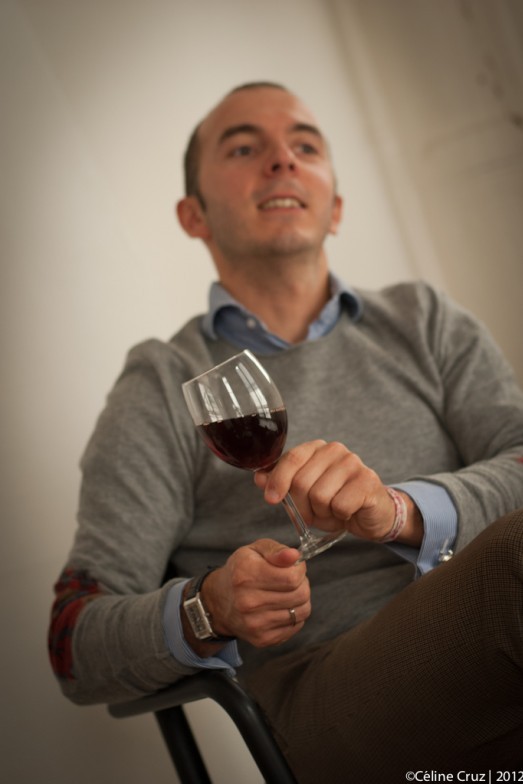 «It's a matter of sagesse.  You need skill to hear and advise people.  I'm gonna design the drawer where you put your undies – it's an intimate relationship.»  So let the curmudgeonly misanthropes like Le Corbusier and Frank Lloyd Wright have their Villa Savoyes and Falling Waters, which Florian will continue to admire (he has a Falling Water Lego set), but always from a human level.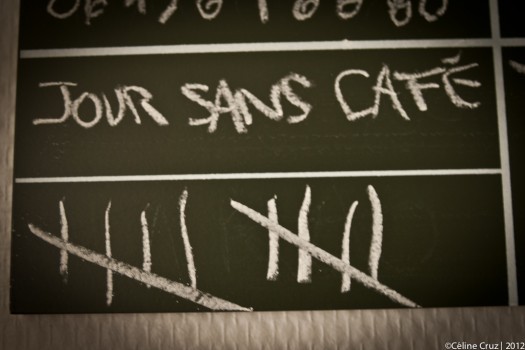 «Me, I love people.  That's why I like to work on a smaller scale.  I prefer to work on the details.» And this makes sense too, just like his love of shoes.  Well-shod, immaculately dressed, Florian is the sartorial version of those sober, clean lines he so loves.  Until he sits down and you catch a glimpse of his fuchsia socks.  It's the details that make the man.  It's the details that make a house a home.