Forest Collins
Posted on March 20, 2014 by Jill Pope
Words: Jill Diane Pope
Images: Bojana Bosnjacki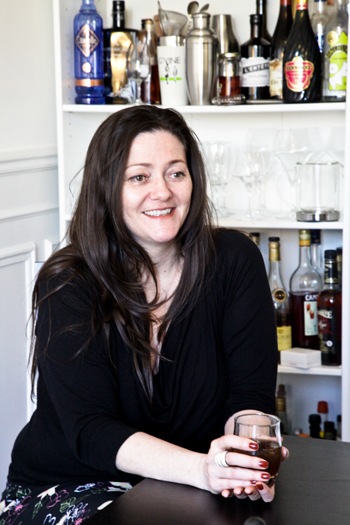 You can tell a lot about a party by what is left behind. Whether a pile of broken furniture, overflowing ashtrays and wine-stained carpet, or a neatly catalogued fridge of leftover canapés and champagne, the debris of each soiree says a lot about the host, the guests and how the night went down. I recently visited Forest Collins – cocktail aficionado, founder of new private 'pop-up' cocktail club The Chamber and author of blog 52 Martinis – in her 15th arrondissement apartment. Going by what remained of her most recent event, a mardi gras themed affair, I quickly got the impression that she has elevated having a good time into serious business.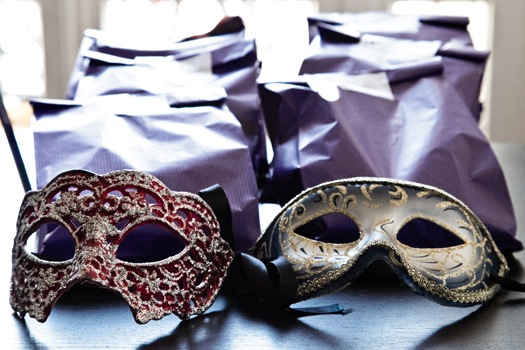 The generous dining space was a study in Jackie O level event execution. A group of still buoyant foil helium balloons in the mardi gras colours of violet, gold and green huddled in the corner. Printed menus clustered in the corner of the table. A stack of matching purple gift bags sat neatly to the side. You could almost hear the recent echo of clinking glasses and laughter in the white, airy space – framed by a window with a trompe l'oeil of gold stained glass, coincidentally a perfect match to the gold balloons. A high set of shelves lined one wall, stocked, unsurprisingly, with an intoxicating – literally and figuratively – array of liquors, elixirs and tonics, some common, some more obscure. I witnessed Forest's generous hospitality first-hand: within minutes of arriving I was seated with cake and coffee; as I left she gave me one of the mardi gras giftbags.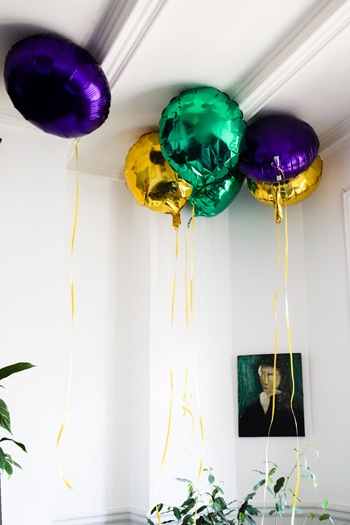 US-born Collins has lived in Paris for ten years, and it was partly her role as the 'American in Paris', which led her to start her blog 52 Martinis, and its associated meet-up group. Hailing from a land credited with inventing mixed drinks, or at least refining them to a fine art, her visiting compatriots would frequently call on her expert knowledge of the city, knowing that she was a fan. 52 Martinis was created to corral this information, as much for her own records as place to direct her friends, but Collins admitted that she is not the type to leave it as a simple catalogue. "That's just the way my brain works – I have this project, I have to get very detailed and specific about it, I'm not just going to say "ooh let's go have some drinks"" she said. This tendency led to the blog's empirical approach – meeting every Wednesday, taking notes on the drinks and using the classic martini as a benchmark by which to compare. Clearly Collins' order and method resonated with others as after a year she began receiving emails from many readers wanting to meet for a drink. Unable to field each request individually but loving the idea, she started a group on the website Meetup, which provided a weekly opportunity for cocktail lovers and 52 Martinis' audience to congregate at each new bar that Forest tried out. From a few awkward first encounters, the 52 Martinis Meetup community has grown to 900 strong.
Paris may perhaps seem an odd choice for a person so dedicated to the art of cocktail creation – until recently the craft drinks scene, so prolific in other cities, particularly in America, lay dormant, even Collins confessed at one point she held little hope for the Parisian cocktail scene. Since 52 Martinis' inception Collins has seen the resuscitation of this scene take place; aptly the pioneer of this renaissance – the Experimental Cocktail Club – was one of the first bars she visited for the blog. She sees parallels between the international influences on Paris of the early 20th century such as the World Expo and the population fleeing the USA's prohibition laws, which originally ignited France's love of the mixed drink, and its current regeneration. Collins said she feels this was inevitable given the explosion of the cocktail scene worldwide, and the immediate, global reach of the internet. Regarding the recent criticism levelled at Paris that its idiosyncratic charm is being eroded and homogenised by these imported trends, Collins can see both sides of the story. As much as she hopes the city retains its unique character, she thinks in terms of food and drink Paris had some catching up to do, and that the new generation are injecting some much-needed energy to the restaurants and bars of the city. She feels people have a tendency to romanticise the city's seediness, longing for places that exist more in myth than reality "Paris is a big, metropolitan city and the future of the food is a melange of different cultures" she said.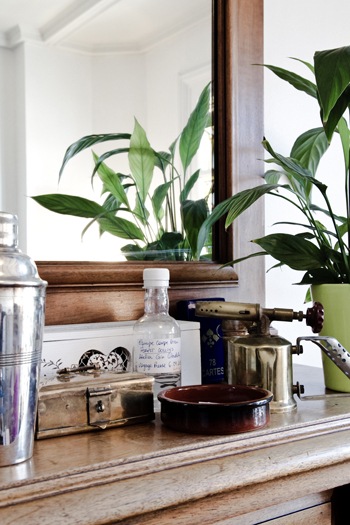 It is the customisable nature of cocktails that has piqued and sustained Collins' interest – the delight she takes in creating the exact blend of ingredients to suit a mood, event or person's taste shows why she does what she does – effectively elevating hosting to an art form. She explained: "It's a real art to be able to create this balance of spirit, sweet and sour – it's the art of the balance. Also I love the ceremony of it…when it comes to cocktails you can set a mood and respond to people's desires". This love of giving people what they want extends far beyond beverages – connecting people is a driving force behind her blog, meetups and The Chamber, and Collins has used her own experiences as an expat to create social spaces where French and international people alike meet in a convivial setting,"I know what it's like to be new in town" she said. Underscoring how rewarding she finds acting as a conduit, Collins cited a recent event where two of the guests who arrived together proudly revealed they had been friends since they first attended a 52 Martinis meetup many years ago. Collins even attested the formula works on herself – she went to one of the weddings of the people who attended one of her first meetings last summer. "I know a lot of people in Paris, I don't need to make new friends, but I still make new friends" she said. The success of 52 Martinis, the associated meetups and now The Chamber shows that even at a larger scale, Collins is adept at responding to existing needs – as she said she likes to "make things happen".
After the success of the Meetup group, Collins had begun to mull over the idea of a private member's club an interactive community where she could really understand and service the members' needs to a more detailed level than is achievable at the more ad hoc 52 Martinis meet ups. The catalyst for The Chamber becoming reality was the light-bulb moment where she solved the problem of where to host these events. Knowing that finding a permanent venue would be difficult in a property market such as Paris, and wanting to do something dynamic and different, Collins figured out a way to use this to her advantage, approaching holiday rental companies with the idea of holding her events in some of their opulent vacant apartments. These memorable spaces provide an ever-changing backdrop to the equally diverse line-up of pop-up nights. Limited to 500 members (there are around 300 currently), The Chamber holds approximately one themed pop-up each month over several nights. Rather than sheer exclusivity, capping the memberships at 500 allows Collins to respond and create an imaginative program tailored to the group's preferences, as well as allowing enough variation to keep things interesting at each event. The pop-ups are supplemented with a range of evenings arranged as Collins fancy is struck – she recently held a Champagne and cheese tasting in partnership with Paris by Glass, and plans to hold a Swedish themed soirée with Scandinavian distributor Pür Food in the near future. What is important to her is that she retains sponsorship integrity and promotes unusual and high quality products that she personally believes in and that she thinks will appeal to her membership base.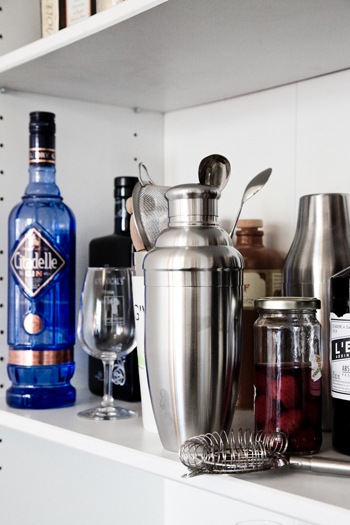 Fittingly, Collins compared the concentrated nature of her pop-up structure – they are held in two sittings of two hours each – to making spirits. "In distillation when you're making spirits, they have this process where they cut off the heads and tails of the spirits, you get rid of the first and the last part – you just have the heart…This is what I think about these two hour sessions for The Chamber. You don't have to sit around waiting around for the party to start for two hours and you don't have the stragglers who despite their better judgement stay and have too many drinks. Let's just get straight to the heart of the party". With this inarguable philosophy of the committed bon vivant, you can imagine that what is left over after Collins' events, much more importantly than the physical remains, is a roomful of happy memories.