Laurent & Fanny Fiat
Posted on November 18, 2012 by Philip Tonda
Text: Philip Tonda     Images: Tine Kildal
What makes Paris so very special? Isn't it the delightful meeting between history and contemporary life? The combination of things that never change and things that do? The old hôtel particulier at 10, rue Volney near Madeleine has indeed undergone a lot of change this past year. The mansion, which was built by the Russian ambassador to France under Napoleon III, served as a bank until recently, when a Parisian sister and brother got the idea to transform it into a new home for visual and performance art, spanning everything from photography to dance and re-christening it Eléphante Paname. €5 million later, the last finishing touches are being made and the building is finally open to the public.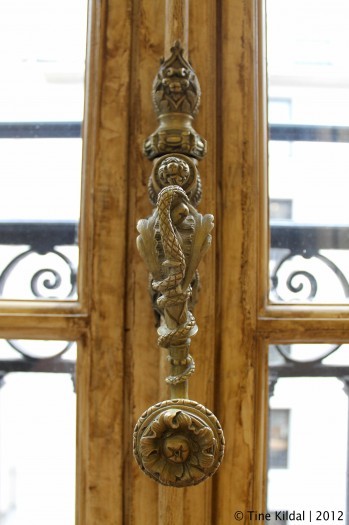 «Rêve, folie, utopie!», yells Laurent Fiat, laughing, as he's asked to describe this new project in three words. His sister Fanny reacts in a more temperate manner: «Maison, travail, qualité».
The difference between the Parisian-by-heart-and-by-blood sister and brother is remarkable. Fanny, who is based in the 19e arrondissement, is a blond, slender dancer with ramrod straight posture; friendly but cool, professional and serious. Laurent, a visual artist who studied classical painting in Florence, is a dark-haired Montmartrois who gesticulates wildly as he talks, his playfulness shining through as he proudly shows you the building that he's so committed to.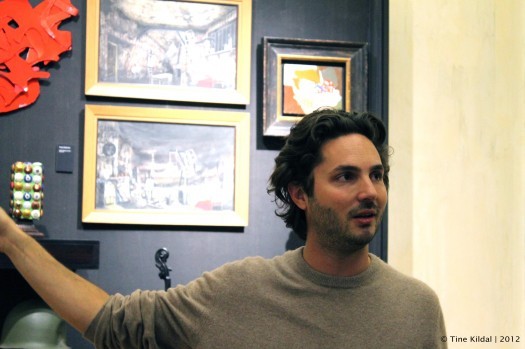 «Yes, we're quite different, but we compliment each other perfectly. We nearly never have fights», Fanny declares.
Fanny left her job as a dancer at L'Opéra de Paris in 2009 to start performing in her colleague Julien Lestel's new Marseille-based dance company, Compagnie Julien Lestel, to which she still dedicates a part of her time. She was curious to see the world outside the opera, as she says, and dreamed about starting a new space dedicated to dance. At the same time, her brother Laurent was busy developing the idea of a new art gallery. But why keep the two art forms separate, when brother and sister could join forces and create a shared delirium? Less is more, but more is marvelous!  The decision was made, and after looking at several buildings, they finally found their coup de coeur, the spectacular 2000 m2 large mansion near Opéra.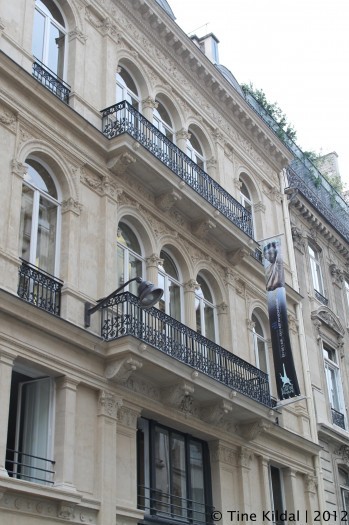 «I perfectly remember the first time we walked in here two and a half years ago», Fanny says, looking a bit dreamy as she gazes at the beautiful domed ceiling. «We stood right here under this ceiling, and I knew immediately that this was the building I wanted.» A lot has happened since then. Laurent nods: «It's like a dream coming true. It was all about having the freedom to create something amazing.. we started with a completely open mind. I think that had we set rules already at the beginning it would have been very limiting, and very problematic!»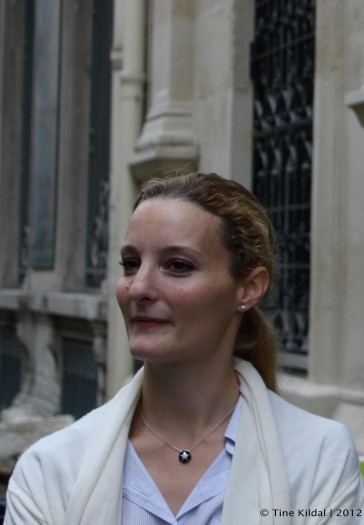 That being said, Laurent and Fanny soon had a very clear idea about how they wanted the building to look, although it wasn't always easy to convey their wishes to the architects. The main concept was to re-construct the original atmosphere of the building which was originally inspired by the Italian Renaissance. Second-layer walls have been removed, and the original walls and ceilings have been re-decorated. There were misunderstandings, fights, and a lot of hard work. But also real happiness.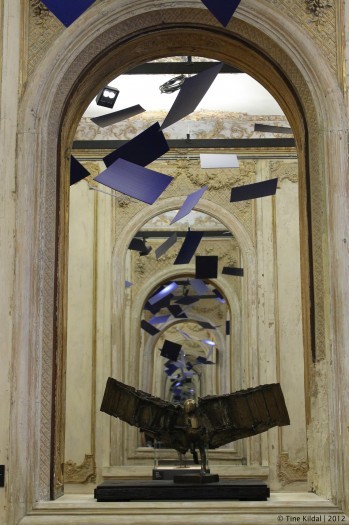 «At some point I just wanted to give up», Laurent says, «but we continued and the reward is huge. Look, I designed this one!» he adds as we pass by an elevator that is downright sculptural.  The elevator takes you up to the exhibition rooms on the 2nd and 3d floors, and to the dance studios on the 4th floor.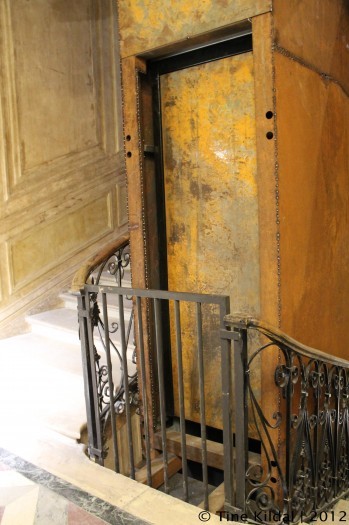 Elephant Paname is all about visual art, dance, music, and the crossover of these disciplines. In fact, any art form is welcome, and many of the rooms can be transformed from exhibition room to performance stage or the other way round. As for the visual arts, one of the main ideas is to show classical art pieces next to contemporary pieces, and to mix established and unknown artists.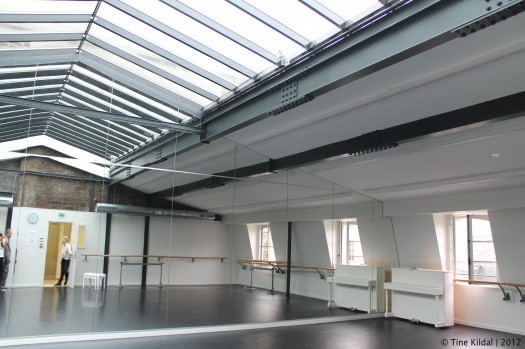 Their first exhibition, a kind of huge introductory show entitled «EP ! DE L'AIR… OU L'ART EN MOUVEMENT», features a wide range of works from difference periods, including sculptures by Degas and César, black & white photography by Barbara Morgan as well as photos of abandoned buildings by the contemporary artist Yves Marchand, among many others. The exhibition spans a period of more than two hundred years.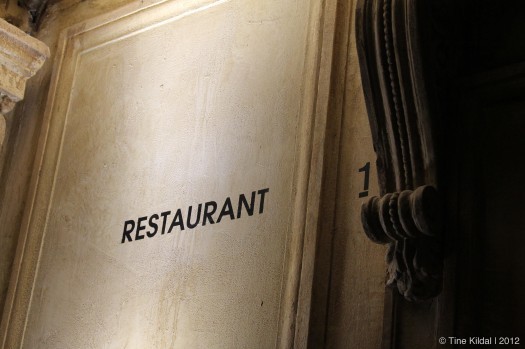 "We're open to all kinds of art forms and we hope that people will mingle and meet each other across the various genres», notes Fanny and Laurent unanimously. That might happen during one of the future events that will include live music and dance performance; or while taking a coffee break in the affordable café; or over dinner in the restaurant, which will soon be opened by the award-winning sommelier and restaurateur Enrico Bernardo. The idea is to foster a creative building that feels like a home to the artists, but also to the audience.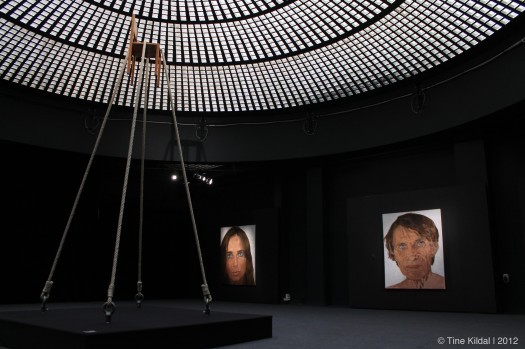 Whilst fine-tuning continues at Eléphant Paname, the overall idea of the space is indeed fresh and liberatingly relaxed. It's definitely worth a visit, even if just for the pleasure of wandering through the amazing building and its artistic mix of history and contemporary thinking.  It's a mix that perfectly sums up the spirit of the city, reminding you why you came to Paris in the first place!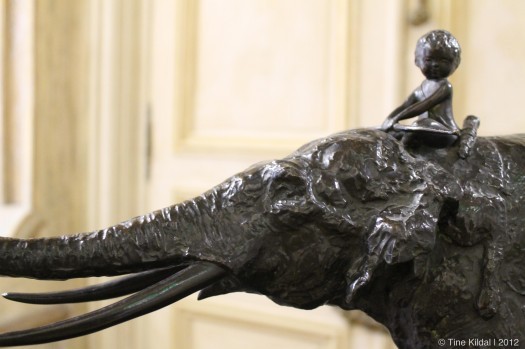 Eléphant Paname
10, rue Volney
75002 Paris
métros Madeleine, Opéra