Renovation and Interior Design Services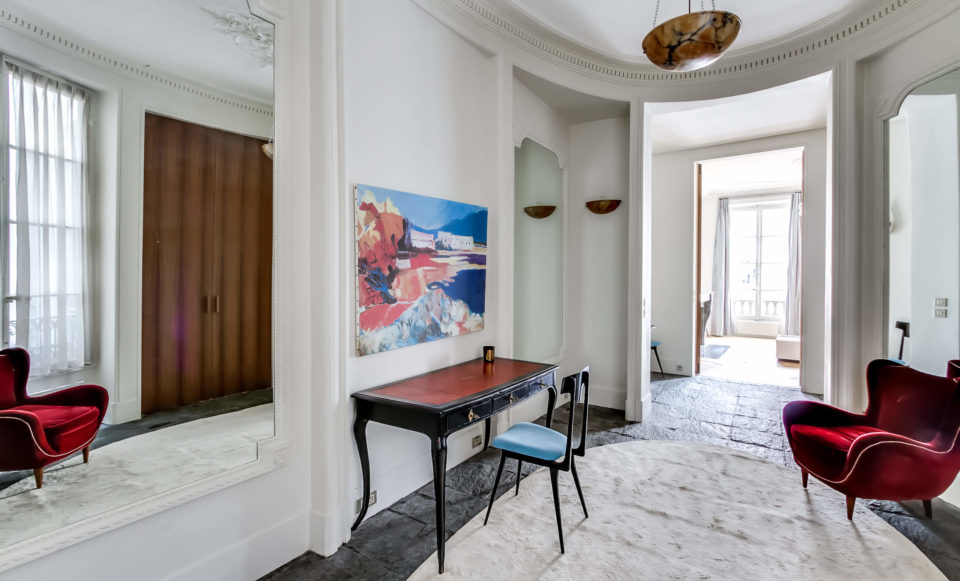 Our clients tell us that one of the most exciting parts of their relationship with their new Paris apartment is the renovation and interior design. VINGT Paris will guide you every step of the way.
From painting a wall to knocking one down, we can help. We have long-established relationships with a wide range of highly-skilled subcontractors—builders, plumbers, electricians, kitchen and bathroom designers, painters and decorators—and can make sure their work meets with both your specifications and budget. And if you need to find a way to get your grand piano into your new 6th floor apartment, we've got the solution.
Renovation at a distance can sound scary, but with Vingt Paris it can be a stress-free endeavor. We take care of it, and involve you as much or as little as you want.
In terms of interior design, we offer a full portfolio of services. Vingt Paris knows the best artisans and interior designers in Paris, as well as those who offer the most budget-sensitive solutions.
VINGT Paris offers full renovation, decoration and repair services. With our expert assistance the market price of your property will be significantly increased, as will any potential rental returns.
Whether you are buying a pied à terre or a property as a rental investment, we can help you in every step of your project to achieve the best result.
Or find out more information about
Please contact us today to discuss your exact requirements, and we'll be very happy to help.