Little Jaffna – métro La Chapelle
Posted on February 5, 2013 by VINGT PARIS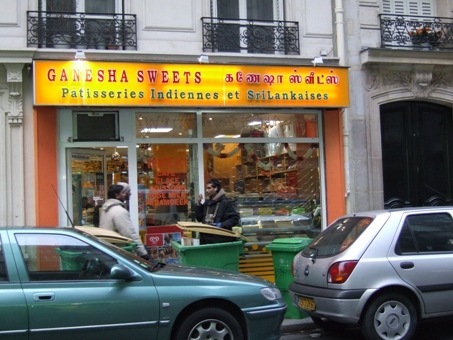 Image: Flickr
In "Little Jaffna", around metros Gare du Nord, La Chapelle, and Louis Blanc, you'll find shops selling handmade Saris (Saree Palace, 182 Rue du Faubourg Saint-Denis), cheap and cheerful supermarkets, jewellery shops, Indian music stores, travel agencies (with good deals on flights to India around 600 euros), and restaurants offering authentic Indian and Sri-Lankan cuisine.
France's first Hindu Temple, Sri Manicka Vinayakar, 72 Rue Philippe de Girard, is open daily to visitors and welcomes all guests. It also organises the magnificent Ganesh Festival in September each year. Other streets to check out are rue Cail and rue Perdonnet.
On the same street, you can get a glorious Bollywood arch (for only 7 euros!) in the Centre de Beauté Indien, 33 rue Philippe de Girard.  Threading (épilation de sourcil) is the specialist technique for getting those eyebrows in shape and it's even open on a Sunday.
It goes without saying that you can fill up on delicious food here too, which is cheap, healthy, and if you're a vegetarian, one of your best Paris options.  Dig that daal. The best is Krishna Bhavan 24 rue Cail, vegetarian.
The area is home to a community of Sri-Lankan Tamils who fled their country in the 1980s, escaping a violent civil conflict with the island's ethnic majority, the Cinghalese. The French Préfecture opened up a period of nearly systematic asylum in the 80s but it decreased later due to European measures designed against an influx in immigration.